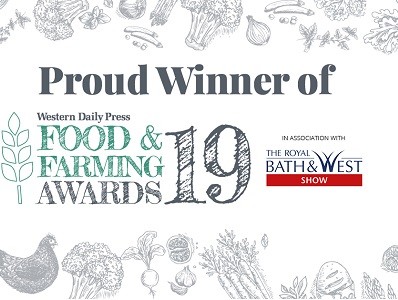 So there we were at the Western Daily Press, Food & Farming Awards 2019 – welcomed by tree people…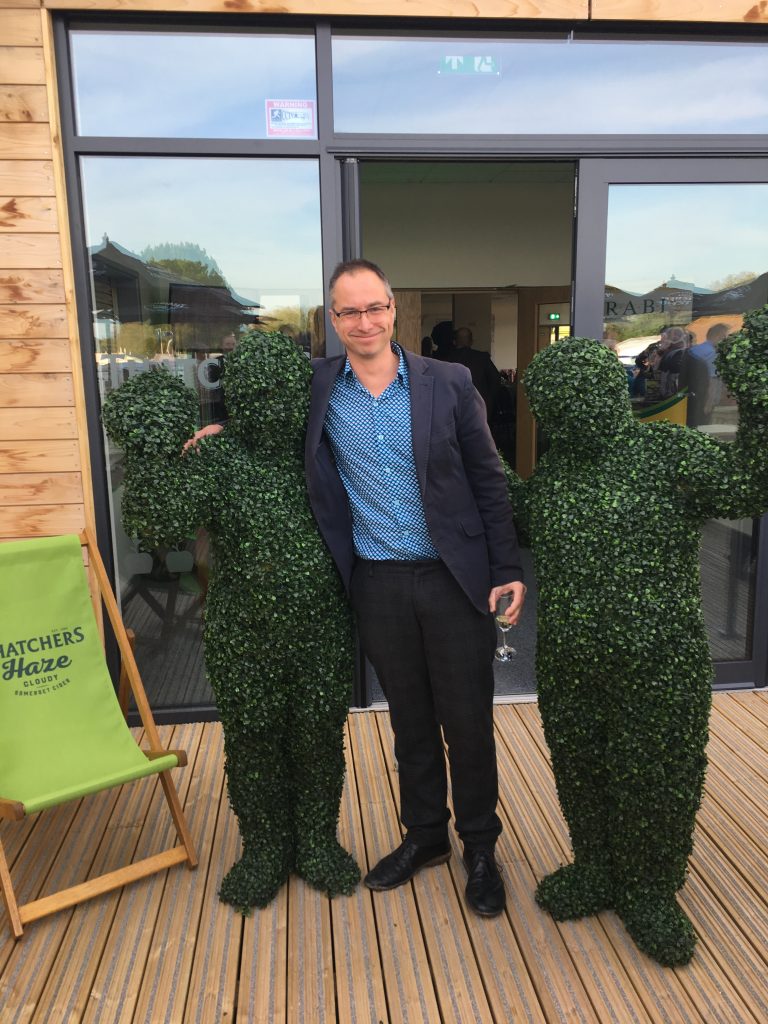 Somehow, we'd been nominated in the Best Food Producer category. You go along, of course, you do. A good dinner at the Bath & West Showground. And we had a good table, enlivened by Bev and Sarah from the excellent Eat Festivals. They won their category, of course, and well deserved.
And then, blow me, if we didn't win ours. Here Marcus, receiving the award with our new cheese maker, Mark Lewis.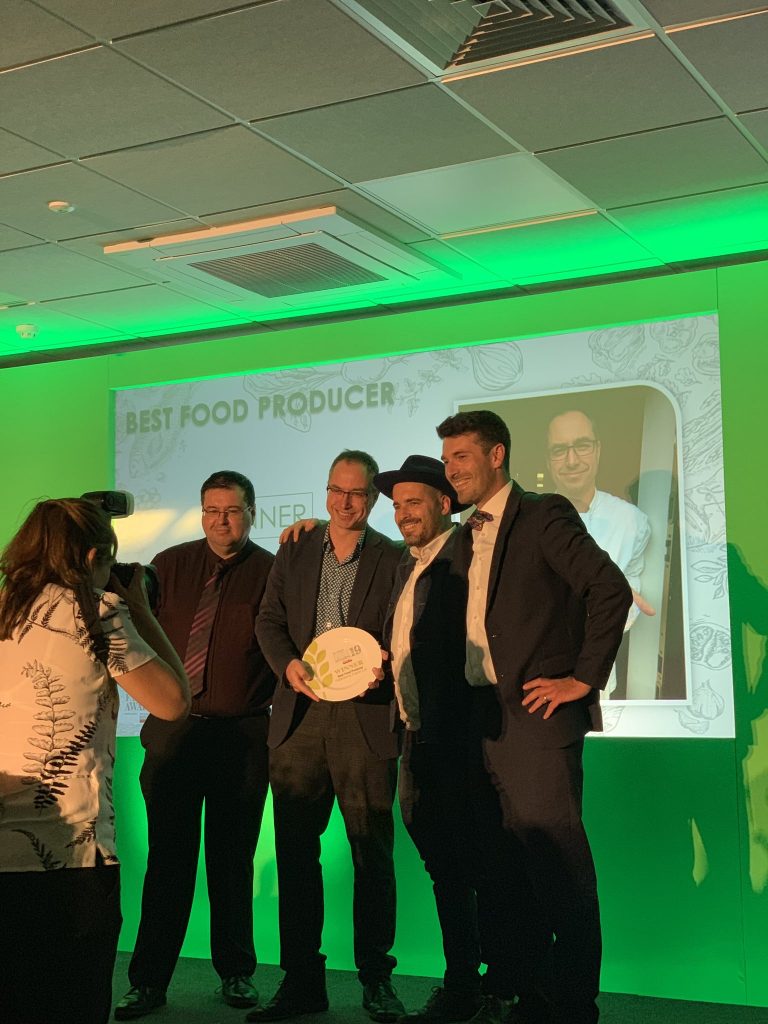 Best Food Producer? In the south west? Meaning Cornwall, Devon, Dorset, Somerset, Wiltshire and Herefordshire? Shome mishtake, shurely? But we're honoured, delighted and very proud.