our story
Feltham's Farm is 22 acres of organic land in the north of Somerset's beautiful Blackmore Vale. It is run by Marcus Fergusson and Penny Nagle, who moved here five years ago. There are always people around as our cheese business employs between two and four people while living on site there are up to four international volunteers at any time. This is a community of people interested in good food, sourced both locally and organically.
The farm is great for children – Marcus and Penny have three of their own aged 11, 10 and 7, so there are trampolines, swings, tree houses and Tarzan swings. Animals are very much part of our lives: we have pigs (and sometimes very cute piglets); sheep (and lambs); ducks; chickens; quail; and peacocks. Children are always welcome to join in the feeding times in the morning and early evening, and we're happy to talk about the animals and how important it is to connect to nature.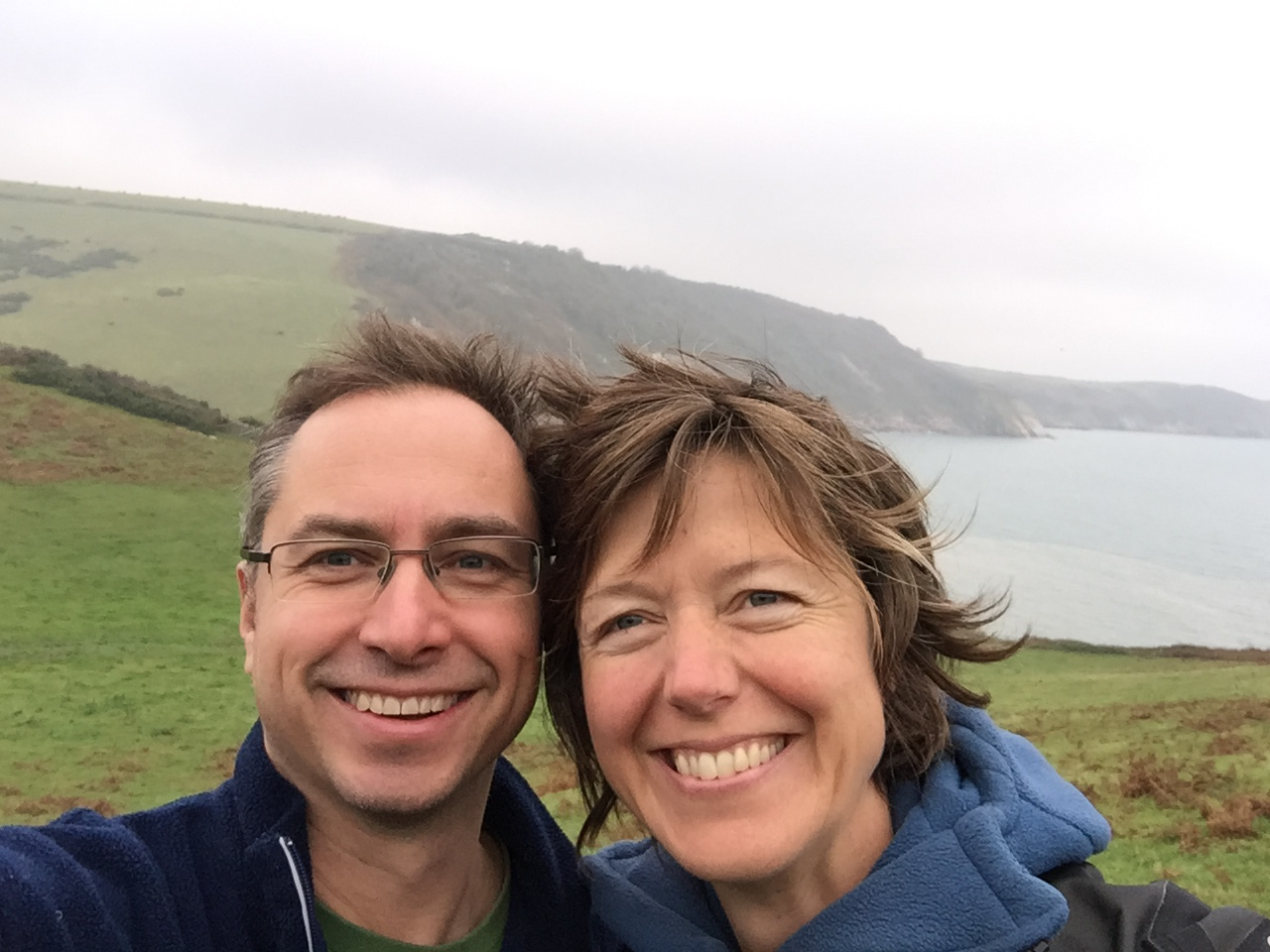 the farm
Feltham's Farm is going through the organic conversion process with The Soil Association. We have always farmed using organic principles, so that means no chemicals on the land and no antibiotics or restricted treatments for our animals, which are all free range and fed organic food. From February 2020 our pigs will be fully certified organic and from February 2021 our sheep and other animals will be too.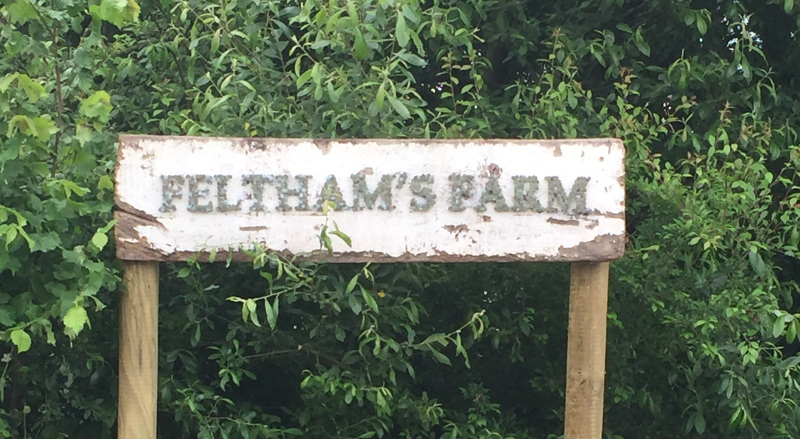 the cheese
Our cheese business came about almost by accident, after Marcus was made redundant from a corporate job in London (much to his relief). We wanted to do something on the farm but at 22 acres it was too small to farm conventionally while making enough money to live on. Marcus has always been obsessed with cheese and after a one-day course at River Cottage, there was no turning back. We're just a few years in to this adventure but we have won numerous awards and the order book keeps getting fatter. In many ways, it seems that this is a mid-life crisis that seems to be panning out OK.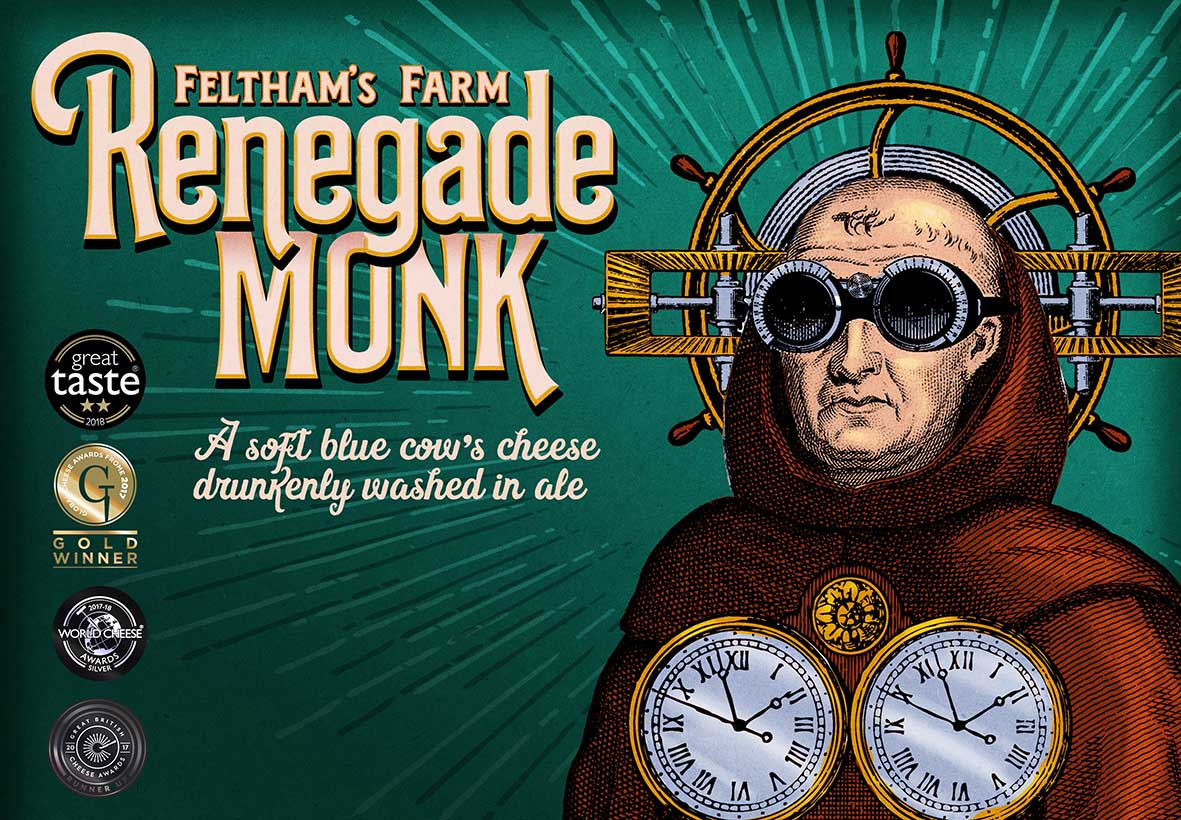 the cottage & games room
As well as going through organic conversion, we have been looking closely at the way we use our buildings. From autumn 2019, Feltham's Cottage and the Games Room will be 100% sustainable, powered by solar panels for electricity and ground source heat pumps for heating and hot water. As with any busy working farm there are sometimes piles of stone in yards, tractors blocking views, and compost that needs moving. However, you can relax safe in the knowledge that everything we and you are doing is sitting lightly on the planet. Please do help us recycle where possible.
Our two double-bedroomed cottage is modern, warm and cosy, with Wi-Fi, a wood burning stove (fire wood is provided free), local produce in a hamper, and crisp white sheets. The Games Room will be completed by Christmas 2019 and is directly opposite the cottage, with underfloor heating, a wet room and sunny porch. It will have a table-tennis table, table football and more – as well as offering an additional kitchen/eating area and rooms.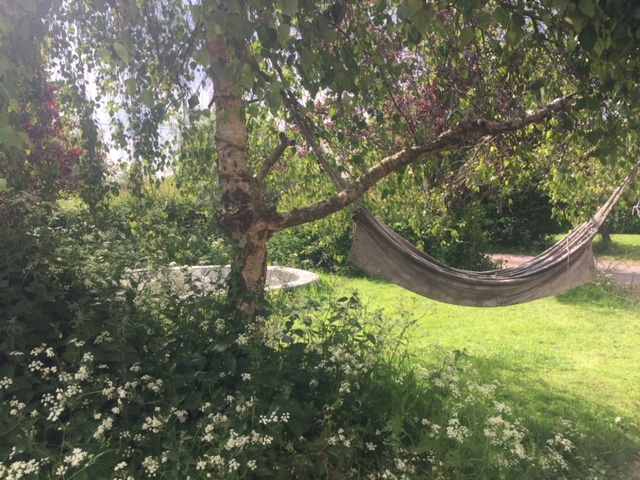 working at feltham's farm
We have worked with World Wide Opportunities on Organic Farms (WWOOF) for over four years now. This means that if you wish to volunteer with us for up to 25 hours per week we give you food and accommodation for free. The work is rewarding (if you like organic and animals) and can be insightful. We believe in good conversations over communal meals, and have a healthy interest in great food. We eat a lot of what grow here. We usually try to have at least two volunteers here at a time, from different countries and there have been some amazing friendships out of this work. Our first woofer, Guillaume, still returns to us almost yearly for a fun weekend to catch up. We find the process enriching and rewarding, not just for us but for our children too. Farm work is not for the faint hearted, and hay making time in July is particularly gruelling. But we have it on good authority that this and pig wrestling look very good on a CV….