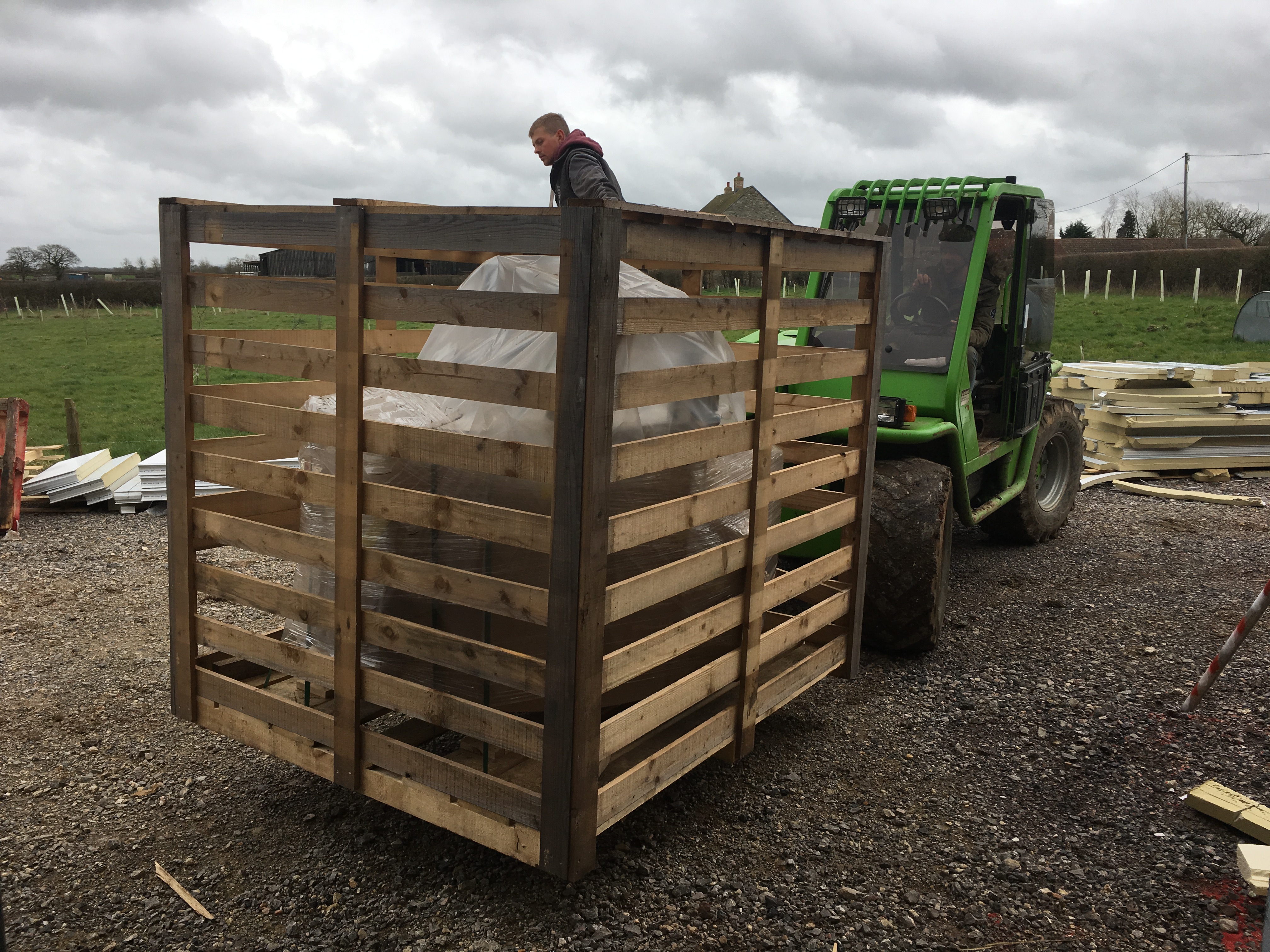 Another red letter day. Great to see the new 1000 litre vat making its way from the barn where it's been stored over winter and into the cheese make room.
It has to be installed before the windows are fitted because of its size.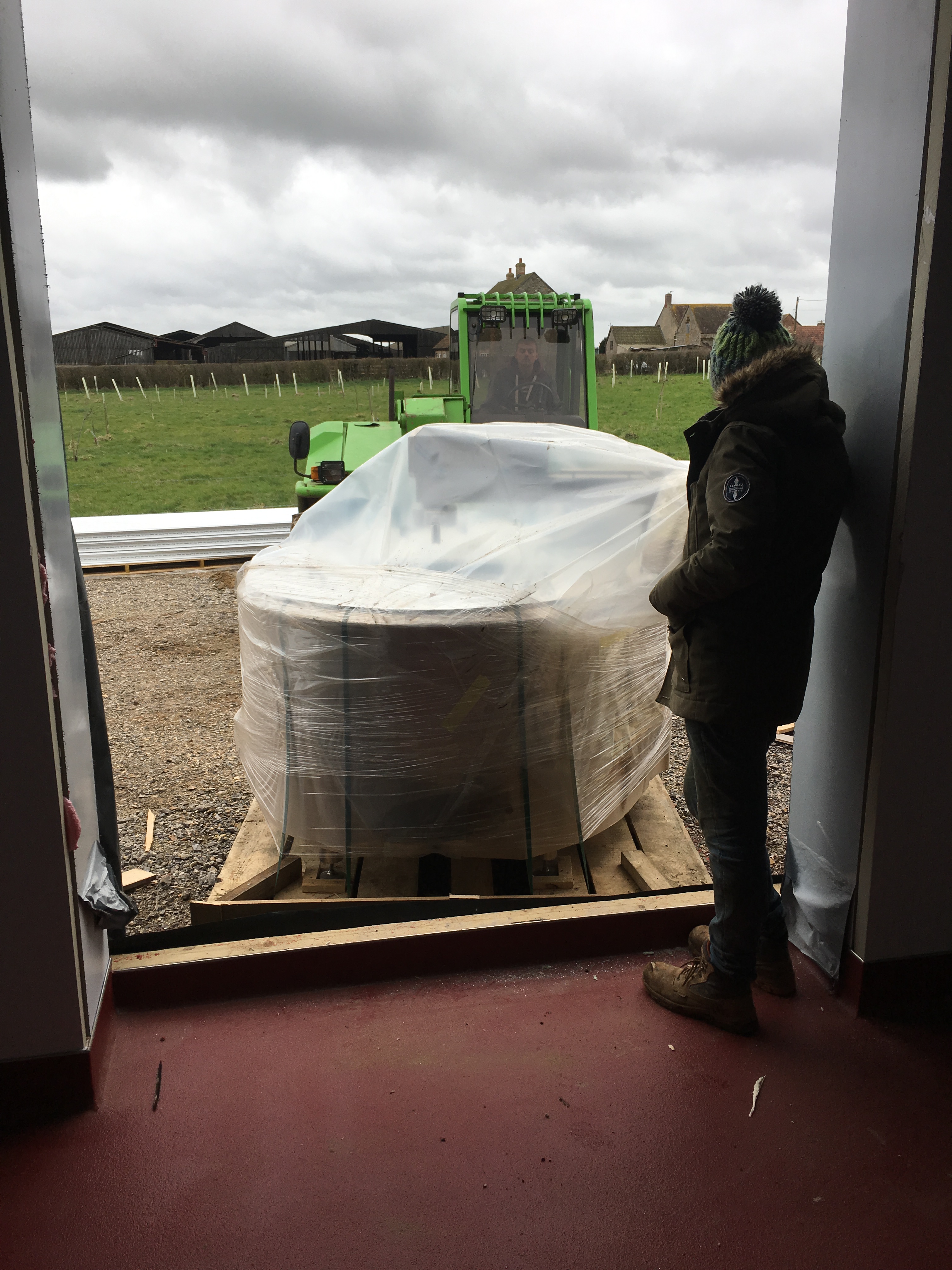 After cutting off some of the edges of the pallet, the telehandler manages to manoeuvre it through the window frame, with millimetres to spare on either side. Yes, we had measured it beforehand but it's still a tense moment.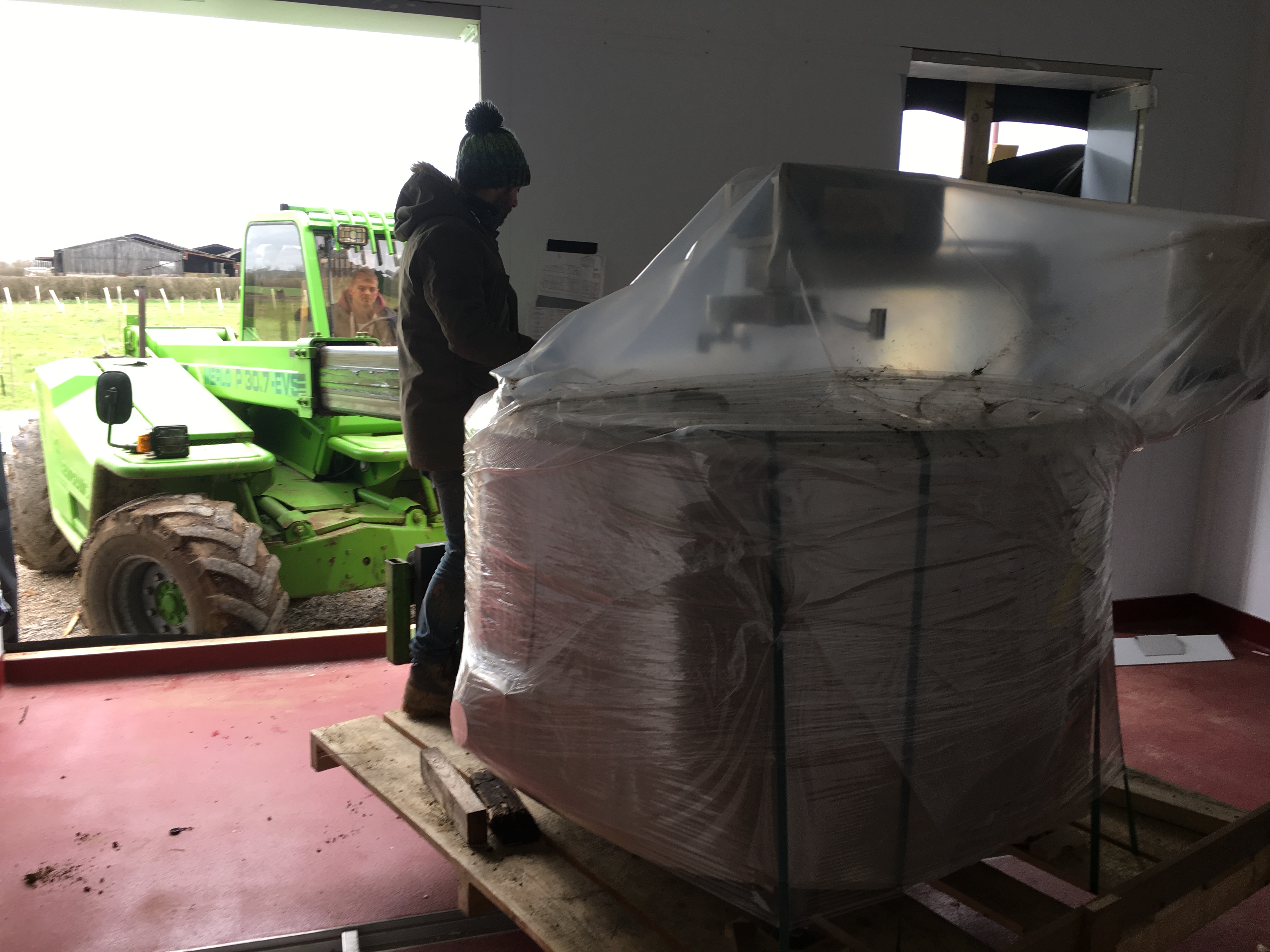 And we're done.