We are best known for Renegade Monk, our award-winning, ale-washed artisan cheese made with a local organic cow's milk – but that's not the whole story.
On our Somerset smallholding in the north of the beautiful Blackmore Vale, we raise pigs, sheep, chickens, quail – and three children – all on organic principles. Our expanding menagerie now includes peacocks, guinea pigs, hamsters and Zuleika, the family dog.
We welcome people from across the globe to work with us on the land through the ecotourism organisation WWOOF. And if you don't want to work, our holiday cottage is available 365 days a year for farm stays, weekending and minibreaks.
We are intrepid food explorers seeking new culinary experiences, and our products and our farm stay express our openness to diversity, cultural curiosity and experimental values. We like doings things a little bit differently. We are rural buccaneers.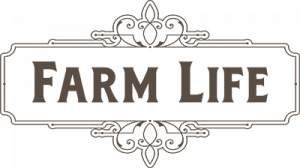 Feltham's Farm is run on organic principles. We aspire to be as sustainable and eco-friendly as possible. We are currently undergoing organic conversion but for the past five years our animals have only been fed organic food and we don't spray or artificially fertilise our land. We make our own hay to use as both feed and bedding for our animals rather than buying in hay and straw of unknown provenance. We have planted over 1,500 native species trees in the last three years to promote biodiversity, provide shade for our animals and to soak up water from our marshland. It's a lot of work but we wouldn't have it any other way.
We currently make just one cheese – Renegade Monk. It's a washed rind cheese that we wash in ale from a local brewer and we buy in our milk from a local organic dairy. It's a pungent and powerful soft cheese, similar to Époisses de Bourgogne, but with an added hint of blue. It can be found at reputable cheesemongers, delis and farm shops across Britain – and increasingly internationally. We recently finished building our new 2000 square foot cheese barn so two new cheeses will be available in the very near future. Sustainability matters to us, so the barn is powered by ground source heating and solar panels, rainwater is harvested from the roof to give to our animals and we deliver our cheeses by electric van.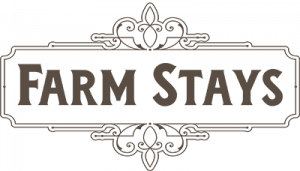 Our two-bedroom holiday cottage is available to let throughout the year. It can accommodate four people and comes with all the mod cons you'd expect, including WiFi. With all the activity on the farm, it's the perfect place to stay for a weekend or longer and is an ideal base from which to explore the West Country. Bristol and the south coast are within an hour's drive and London is just two hours away (we're also well-served by Templecombe train station). Heating and electricity all comes from ground source and solar while our soon-to-open games room (table tennis, pool table, darts etc.) will provide additional space with underfloor heating for the winter months.