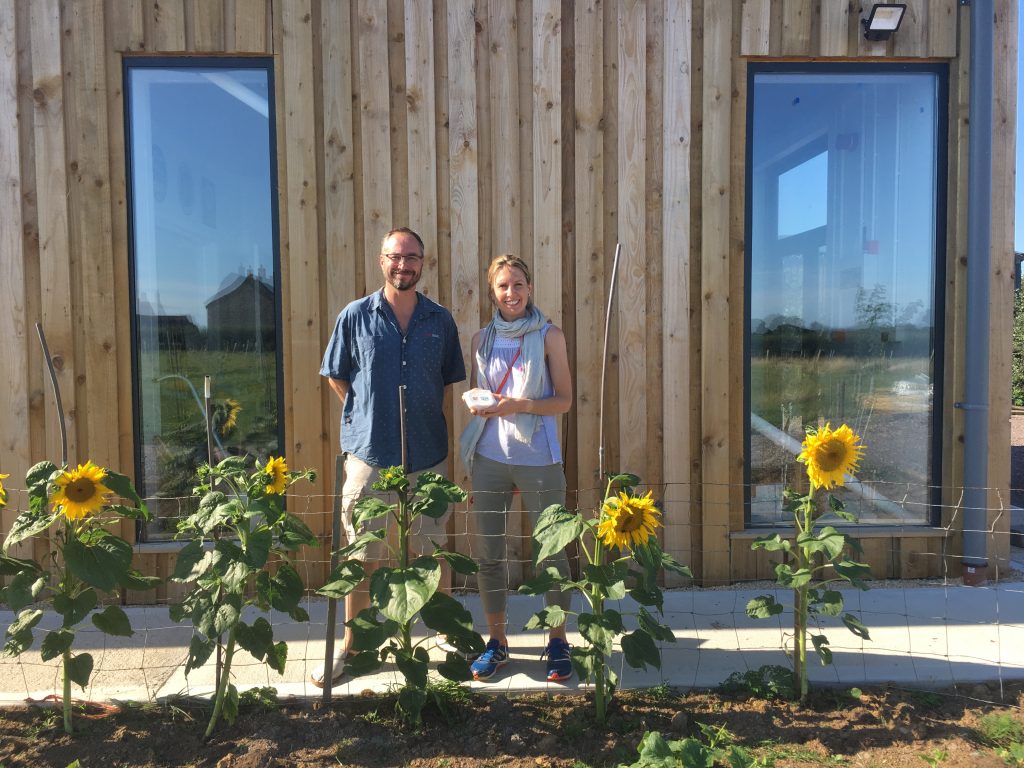 We're delighted that Clare Jackson of the fabulous Slate Cheese in Suffolk has selected Renegade Monk as their cheese of the month for September. She came to see us recently to see how we worked and got a tour of the new (soon to be completed, we promise) cheese barn.
Slate have two shops in Suffolk, one in Aldeburgh and one in Southwold, both beautifully curated. We're currently underrepresented along the East Coast so we couldn't be more pleased that Clare chose to fly the flag for us.
She even gave one of our cheeses to her friends at Heritage Wines, who did a brilliant pairing with a 2015 Chapel Down Chardonnay. We're always on the lookout for tips on what goes well with our cheese, so this was an unexpected bonus.
As Heritage Wines say: "Our English wine of choice to pair with Renegade Monk is Chapel Down Chardonnay 2015. Before bottling, the wine was matured on lees for an extended period of time resulting in delicate buttery characters, which will match those of the cheese. With England's trademark high acidity, Chapel Down Chardonnay helps to cleanse and refresh the palate after each mouthful."